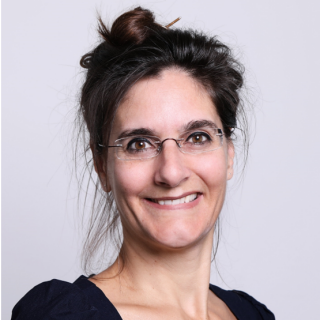 To those who have hunger, give bread. And to those who have bread, give hunger for justice" (Latin grace prayer)

 
I am a food sociologist and anthropologist at the University of Luxembourg and head of the research project Sustainable Food Practices, https://food.uni.lu. I studied in Aix-en-Provence, Rome and Marseilles, and obtained my PhD in sociology at the École des Hautes Études en Sciences Sociales in 2008, and subsequently joined the University of Luxembourg as a researcher.

Current debates on food sovereignty, biodiversity degradation, limits to growth, inequity, the search for more sustainable ways of production, consumption and governance – as well as policy coherence tackling them –, require a dedicated response from the social sciences. Analysing existing sustainability strategies is key, in particular by understanding transition processes, identifying barriers and finally making recommendations about overcoming them.

For this, we need to take a long hard look at the socio-political and economic relations of power and (in)equity and the differential access to resources and knowledge that constitute them – in my research and non-academic activities, I do this at the level of Luxembourg's food system. By using qualitative methods, I deal with everyday constraints within sustainable food practices, social and environmental justice, gender and identity issues as well as food literacy and policy gaps. I am also involved in various projects, ranging from enhancing regional products in public kitchens of the Greater Region to experimental research on consumer decisions in shopping premises and providing a visual analysis of Luxembourg's food system in an interactive infographic. Additionally, I am interested in farm-level and food-system-level prospective analysis for Luxembourg. I am also involved in active policy work with the co-creation of a Food Policy Council for Luxembourg, as a multi-stakeholder discussion and negotiation group for more resilient food system alternatives.

Seeing as I approach everyday dynamics within Luxembourg's food sector in an empirical way, I gain insight into the interaction between norms on the one hand, and collective and individual appropriations on the other. I am interested in how these learning and negotiation processes operate, by which constraints and values they are governed, and how they could be organised more effectively and sustainably through motive alliances. The aim is to foster transitions to a low carbon post-growth society with high well-being and resourcefulness, and low vulnerabilities.

Luxembourg with its small size cannot alone achieve the considerable societal challenges regarding climate change, food sovereignty, social and environmental justice, soil degradation, water stress, land use, loss of biodiversity, mobility and energy issues etc. I believe strongly that because of its small size and its unique multi-cultural population, it can provide a favorable site for experimentation with, and research on, sustainable innovations. Luxembourg will then be equipped to use its political and economic international weight to push best practices forward.